Trust is a scarce commodity in business, but if you want to build a devoted Ecommerce audience for your online store the first thing you need to do is to build trust of your potential buyers. Video advertisement is the best option by which you can build buyers trust.
Building trust is critical to the success of any Ecommerce business. Buyers see your brand as a reputable choice when they believe the people behind it are honest. Today, video is an essential medium that many businesses use to advertise their products online.
To capitalize on this trend, we'll look at several approaches that successful video firms employ particularly to foster consumer confidence. Branded online content is one of the finest methods to achieve this, according to the most professional production businesses.
So rather than simply telling your audience what your brand is all about, video advertisement helps to display them. Explainer videos and user reviews, for example, have the ability to alter people's perceptions of your brand and its goods. According to poll, 95% of advertisers claim they've gained a new client as a result of a social networking video. And it all starts with establishing trust.
A Video Advertisement Is Worth a Thousand Pictures
Buyers, in general, seek information about the product before making a purchase decision. Buyers find it difficult to understand how a product operates or the solution it delivers due to a lack of interaction. With the aid of Product Videos, you may discover a unique solution to these challenges. You can interact with your potential audience with the help of video advertisement.
However, this picturizations not only showcase your products but also helps you in building brand reputation. A good product video shows your product benefits. They are ideal for illustrating how individuals may utilize it in best way.
How films show your buyers to utilize your goods for creative purposes. These videos advertisements may provide your buyers with step-by-step guidance for getting the most out of your brand.
At their best, they focus not on the items in isolation, but the business as it connects to potential consumers' daily activities. Demonstrating to your buyers what makes your product interesting thing. However, you may mix them with some other forms to reach more specific aims.
Production Quality Builds Trust Through Competence
You're most likely to believe someone who appears knowledgeable, aren't you? When it comes to video advertising, though, expertise may be demonstrated via quality.
The quality of a business's content, in the perspective of the consumer, can enhance the state of a company's product or service. All blog entries, videos, and tweets shared by your brand must be of the same caliber as your main business.
Remember that quality isn't simply determined by your money. In reality, forms such as animated videos may be relatively inexpensive. It is about how you chose to spend your money.
A competent production crew can do a lot on a little budget. An professional person, for instance, knows the significance of planning the creation of your film early in the process. Take the time during pre-production to refine your script by concentrating on what you're attempting to express and who your intended audience is. The time spent on actual manufacturing is drastically reduced in this manner.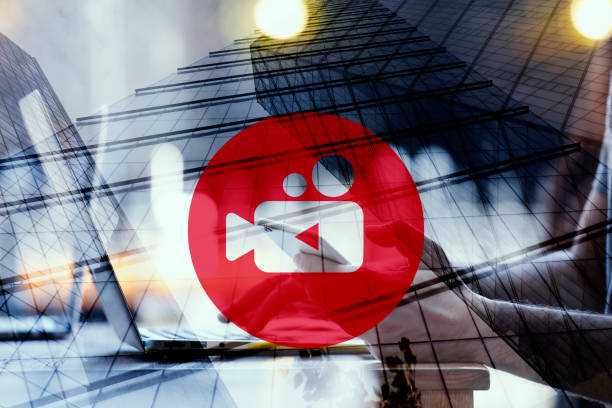 Post-production also takes a significant amount of time and work. The biggest investment you can make is in a skilled video editor—less it's expensive than the hours upon hours a less competent editor would take to get the quality you want. A skilled editor will become the outstanding player of your elevated video since good editing is an art form which can help you in attaining your objective.
Explainer Videos Build Trust By Demonstrating Competence.
Given the growing prevalence of video players for online courses and eLearning programs, it's no wonder that businesses are embracing video to train their audiences.
Explainer videos are brief, animated videos that teach complicated topics simply and Explainers are both attention-grabbing and less expensive since they use animations and graphic designing to demonstrate a point and bringing thoughts to life.
Using video advertisement to demonstrate your product in action is an excellent way to gain the confidence of your visitors. They will, however, be uninterested in your professional answers if you do not address their concerns from the start.
They are also excellent for demonstrating to your target audience that you respect them and understand their concerns. Consider Explainers to be more dramatic than descriptive in their approach. They are excel at presenting a tale that focuses on your viewer's problems and beliefs. Good explainers are never preachy; instead, they gently guide consumers through a tale that allows them to see the value of your e-commerce product.
The possibilities for these kinds of films are endless. To make your message more approachable to your audience, explainers can use methods such as motion graphics, whiteboard animation, and even live-action.
Regardless of the personal style you choose, bear in mind that there is a guiding concept that distinguishes an adequate explainer film from an outstanding one: a compelling story that demonstrates how your brand understands and can assist solve your targeted audience's concerns.
They're popular among your target audiences since they don't feel like branded material. Their primary goal is not to sell products and services, but to demonstrate how that product may address a certain sort of problem. In fact, according to a research, almost one in every three millennials purchased a product directly as a consequence of viewing a how-to video on it.
So, if you want to communicate your message in a way that connects with your your targeted audience and motivates them to act, explainer films are a low-cost method to experiment.
Let's take a look at an example of dark chocolate advertising on multiple channels. For example, it begins by discussing how dark chocolate works for your health and what its tastes and flavors will be. It is one of the complicated topic, but the animation makes it simple to understand. Imagine attempting to describe this with only live footage—that would take a lot of money.
After introducing the issue, the movie presents a very strong case for the benefits of eating dark chocolate for staying active and healthy. The essential term here is "argument": it is not simply an attempt to sell you something. Also, take note of how the video employs a character to speak directly to its viewers and elicit empathy (more on that later!)
Finally, you'll note that the video is quite brief. Explainer videos are typically not longer than 90 seconds long. This necessitates seamless editing, emphasizing the need of a competent editor. Your explainer film should go straight to the heart and leave an impression right away.
Trust Is Built Through Social Evidence, Such As Company Narrative Films And Reviews.
Humanizing your brand allows you to develop empathy-based trust with your buyers. This is where videos of the company's history and buyers reviews come in.
Videos About The Company's History
This style, often known as corporate culture films, puts your staff in the spotlight. Forget about your good or service for a while and pay attention to the tales your workers have to share. Employees are excellent brand builders, and consumers are more inclined to trust your brand if they know that employees are satisfied with it and trust in it.
Feedback From Buyers
It explains why we are so preoccupied with reading product or service reviews before purchasing them: About 90% of consumer believe that reviews, whether good or bad, impact their shopping decisions.
Potential consumers will feel more confidence in their purchasing decisions if you provide tales from people who have benefited from your good or service. Of course, these must be genuine: nothing planned, and certainly nothing paid.
The dropbox video compiles many client testimonies, demonstrating how diverse organizations from various sectors all profit from utilizing the service. But don't wait till you have a large number of interviews a single client can give enough social validation.
More than half of consumer are interested to watch videos from companies they trust, so capitalize on that desire to create trust with your target audience. Make absolutely sure you pick the right sort of video for your marketing campaign, then get to work.
Hopbug Media offers a professional team of experts that can advise you on how to target potential customers and how the strategy of segmented audience works in increasing your brand's sales.